The Social Media Strategy Boot Camp for Business Owners

"YES! Business Owners, Entrepreneurs and Marketing Managers: You can FINALLY wrap your arms around this thing called social media!"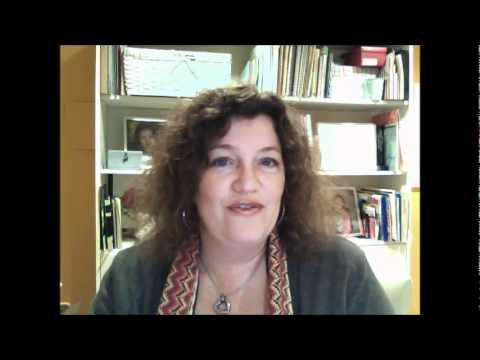 NOW

it's time to

TAKE ACTION

—
This is the soup-to-nuts workshop you've been waiting for!
Register for one of the available SOCIAL MEDIA STRATEGY BOOT CAMP sessions right now!
Groups are being kept small to allow for a custom experience for you and your business.
Your Boot Camp includes continental b'fast/lunch/coffee break, a complete take-home set-up manual for all of the social media platforms and online marketing tools that will be covered, and other gifts, too!
HERE's HOW YOU BENEFIT:
By the end of this full-day class you will:
√ Know what each social network is all about and how you can use it to YOUR advantage!
√ Define your brand's online personality and know how to use it to establish yourself as a leading authority or the best in the biz.
√ Know what to say, how to say it, when, where, and how often AND LEARN HOW TO GET OTHERS TO REPEAT YOUR MESSAGE!
√ Know the top mistakes to avoid within each social platform and the secrets the pros use to give you an edge over the competition.
√ Create a customized strategy and schedule and have a complete understanding of what social media is!
√ Learn how to incorporate social media strategy into your other marketing efforts.
√ Take home a complete how-to manual so that you can implement (or ask your assistant to implement) all the strategic ideas and concepts you learned when you get back to the office!
The Social Media Strategy Boot Camp
Is for you if:
1.       You know you should be incorporating social media into your marketing plans, but you don't have a clue what it will do for you.
2.       You have a Facebook page for your business but you've never understood it because your kid set it up.
3.       You don't want to start a new marketing effort because you're sure it will cost a fortune.
4. You don't think social media applies to your business because that stuff's just for teenagers.
(Bring this boot camp to your office site!)
DON'T RESIST THE PRESSURE TO GET ONLINE WITH YOUR BUSINESS—-EMBRACE IT!
Dear friends,
I am so passionate about empowering businesses to create their own social media plans because social media has leveled the marketing playing field for businesses of all sizes.
If you own a local pizza joint you have the same opportunities to communicate with your potential customers as Dominos, heck you can communicate WITH Domino's customers!
Social media is not about asking your teen-aged son or assistant to throw up a Facebook page for you. This BOOT CAMP is about you REALLY understanding all of the social network platforms and other internet marketing venues and what opportunities exist within them to help you grow your business.
BTW, because this is a social media marketing boot camp
that has strategy at its core I'm gonna tell you don't even
have to bring your computer if you don't want to!
We're going to be talking about branding, target market, posting schedules, content gathering, and all kinds of great stuff that you, the business owner, need to know.
We are NOT going to be talking about how to get on the computer or where to find the login button.
However, you are going to leave with all the information you need to get set up, learn the secrets that only professional social media pros know, your creative juices will be flowing about new ways to engage your customers and you will be able to turn to your team and tell them exactly what you want them to do for your company on the social networks.
We're keeping these boot camps small so that when you say, "How does this apply to me?" You will get the answer.
We're going to start with coffee, roll up our sleeves, and get to work. Plan to have a power lunch with us, and get your fill of everything you need to feel empowered with new social media knowledge! I've got all kinds of immediately useful goodies in store for you, but this is the day you'll need to fully understand what all the fuss is about and why your business needs to participate in this new marketing segment.
Please register ASAP because, like I said, we'll be in a small group and space is very limited. I'll see you there!
xo,
Mary
Current Boot Camp Choices
Only $399 !!
Small investment, big payoff !!

Thurs., April 28, 2011

CLOSED–Request Private Coaching or on-site training



8:30 – 4:00
Staybridge Suites
Eatontown, NJ
Friday, April 29, 2011

CLOSED–Request private coaching or on-site training.



8:30 – 4:00
Hampton Inn
East Windsor, NJ